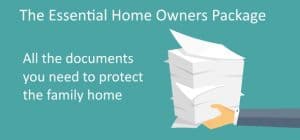 Your home is probably the biggest asset you have, and with our Home Owners Package by planning now you can have peace of mind later knowing that your home is safe, especially from Care Home Fees, Bankruptcy, and even remarriage of the surviving partner.
We will construct to your specific requirements:
2 x Property Protection Trust Wills
4 x Lasting Power of Attorneys
1 x Deed of Severance
---
♦ What is a Property Protection Will?
A Property Protection Trust Will is a will designed to protect your residential home from an assessment to long term care fees. If you own your property Jointly we change this by a Deed of Severance to tenants in common meaning you each own 50% of the property. The half share of the property belonging to the first person to die passes into the trust. This is also known as a 'life interest trust' and this gives the surviving partner priority meaning they have a right to occupy the home and they have the ability to move home using the full value of the property afterwards if required, and on death of both partners then the trust funds passes the two halves to who ever they wish, usually their children.
Why is this important? Because if the surviving partner at a later date requires long term care the deceased's half of the property is in Trust and cannot be assessed as capital available for the survivors care fees.
---
♦ Lasting Power of Attorney
A power of attorney is a legal document that allows you to choose someone of your choice to make decisions for you, or act on your behalf, if you're no longer able to or if you no longer want to make your own decisions.
There are a number of reasons why you might need someone to make decisions for you
This could just be a temporary situation: for example, if you're in hospital and need help with everyday tasks such as paying bills.
You may need to make longer-term plans if, for example, you have been diagnosed with dementia and you may lose the mental capacity to make your own decisions in the future.
By setting a Lasting Power of Attorney before you lose mental capacity you will save your family from the expensive and drawn out process of applying for a deputy through the courts.
Applying through the Court of Protection is a very expensive and time consuming process so by completing your Lasting Power of Attorney registration form and getting your form registered with the Office of the Public Guardian your making sure the people who you want to make decisions for you in the future are able to do so.
Included in the pack are both types of Power of Attorney: Property & Finance and Health & Welfare.
---
♦ What's included?
2 Wills with Trusts
2 Property & Finance Lasting Powers of Attorneys
2 Health & Welfare Lasting Power of Attorneys
1 Deed of Severance including Land Registry Forms
£1,300 – Now only £1,056
*The Lasting Power of Attorney fees exclude the Governments registration fee. if applicable
---

WE OFFER AN ONLINE WILL DRAFTING SERVICE
Allowing you to instruct us from the comfort of your own home
Book a FREE no obligation video call with one of our consultants today
♦ Simply click "Book an Appointment" below ♦
♦ Choose your Day and Time ♦
♦ Look out for our confirmation email with your Zoom link ♦
♦ At your chosen time just click the link ♦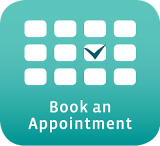 ---